THIS STREAM IS CURRENTLY DOWN!



Welcome to BUSY Northern NJ! There is no shortage of radio traffic here You'll hear action here 24X7X365. Stream is up and running, thanks to our moderator, Jim. Thanks also to Rich F for his excellent antenna work!
Antenna is located in WINFIELD PARK, NJ Exit 136 0n the GSP. Approximatley 2 Miles from The Amtrak Northeast Corridor and less than a mile from the CONRAIL Shared assets Lehigh line & NJ transit Raritan Valley line.
What you'll hear:
161.0700 NS CROXTON yard and Lehigh line dispatcher (Manville NJ base where Lehigh line Joins Conrail shared assets for access to Jersey City and the East Coast ports.
160.4850 NYS&W (Susquehanna) Southern Division
160.8600 Conrail Shared assets (NORTH) Lehigh line ALSO NJ Transit Raritan Valley line trains use between NEWARK and CP ALDENE.
160.9350 CONRAIL shared assets, SOUTH Includes Chemical Coast and Port Reading Secondary
160.9800 CSX North Bergen/River Line (Below CP 10)
161.2350 NJ Transit (Newark Division) Raritan Valley & Coast lines.
160.6200 CSX Unknown use (added 10/10)
160.8000 Conrail Shared Assets e-rail (added 12/10)
161.5500 North Bergen Yard
161.0100 Amtrak NY Metro

161.4000 NJ Transit main, bergen & Pascak Valley Lines
160.7400 CSX NI Dispatcher (Trenton Line)

160.6200 CSX NI Dispatcher (River Line)

DEFECT DETECTORS (Most often heard)
TOWNLEY, NJ (Conrail Shared assets (NORTH) Union, NJ
CP-PD (Woodbridge, NJ) CONRAIL shared assets Chemical Coast
GREENVILLE, NJ (Jersey City, Conrail Shared assets North)
EXPRESS RAILl
NEWARK
((Antenna changed 05/30/2015 to Hustler G6-144 colinear gain antenna and LMR-400 feedline 36' Height above ground ))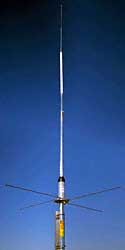 Stream Hosted by: Steve Thorpe